Exploring diverse carrer tracks for
Economics graduates
Economics is a diverse and dynamic field that encompasses everything from analyzing global financial markets to advising small businesses on budgeting strategies. With so many different career paths available, figuring out which economics track is right for your first job can be overwhelming. However, the right mentorship and research can help launch your career as soon as you graduate from your undergrad program.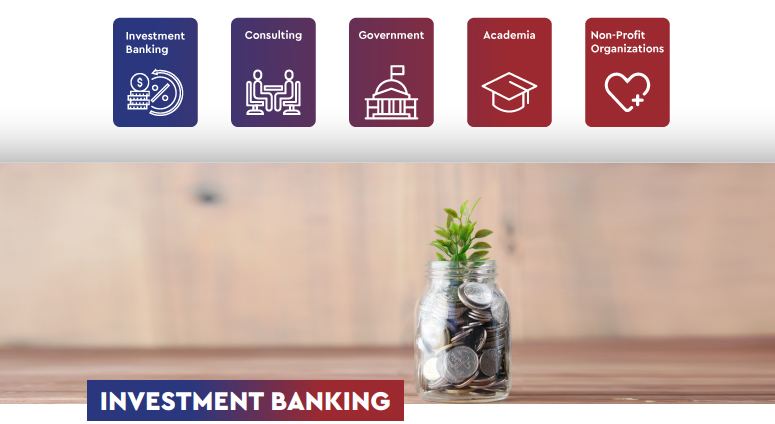 One of the most lucrative and rewarding career paths for an Economics graduate is investment banking. Investment banking provides the perfect platform for you to apply your knowledge of economics and financial markets to real-world situations. In today's fast-paced and competitive business environment, investment banks are essential to the success of companies and governments worldwide. These organizations rely on investment banks to provide critical financial advice and assistance in raising capital and managing risk. Investment banking is a challenging and exciting field that requires excellent analytical skills, a deep understanding of economic theory, and an ability to work well under pressure. As an Economics graduate, you are prepared to leverage the rapid growth in the global economy. Investment banks are continually seeking talented and motivated individuals to join their teams.

Analytical skills and a deep understanding of economic theory also make Economics graduates well-suited for a career in Consulting. Consulting firms provide advisory services to organizations on a wide range of issues, from strategy to finance. Therefore, as a consultant with this background, you would be at the forefront of developing innovative solutions to complex business problems. Consulting is a challenging and dynamic career that requires the ability to work well in teams, think creatively, and adapt quickly to changing circumstances. You will also work with some of the brightest minds in business, develop your expertise in a particular industry or function, and make a meaningful impact on the success of organizations.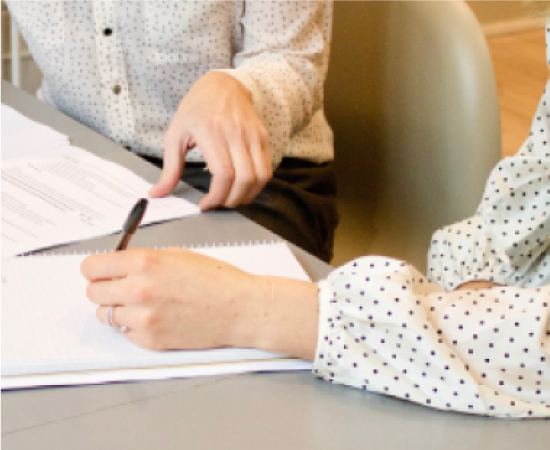 Working in government organizations is an excellent choice for Economics graduates who are looking to affect change. With a deep understanding of economics and public policy, Economics graduates can play a vital role in shaping economic policies at the local, state, and national levels. Working for the government will provide you with an opportunity to work in a variety of roles, from policy analysts to economic advisors to elected officials. You can also work to address some of the most pressing issues facing the country, such as income inequality, healthcare reform, and climate change. Apart from the professional benefits, a career in this direction also comes with stability and security, essential in uncertain economic times.

If you are someone who enjoys teaching and research, pursuing a career in academia can be a highly fulfilling and rewarding path. As a professor or researcher, you will have the opportunity to engage in cutting-edge research, teach and mentor the next generation of economists, and contribute to the development of economic theory and policy. Working in academia also provides the chance to pursue a wide range of research interests and collaborate with other scholars in the field. This can lead to innovative and groundbreaking research that will help to shape economic theory and policy for years to come.

Finally, for Economics graduates who are passionate about making a positive impact on society, a career in non-profit organizations can be an excellent choice. Non-profit organizations work on a wide range of critical issues, such as poverty alleviation, environmental sustainability, and social justice. Therefore, they require individuals with a deep understanding of economics to design and implement effective programs. Working in non-profit organizations can be highly rewarding, as it provides the opportunity to work on issues that align with your personal values and beliefs. By contributing to the design and implementation of such programs, you can help address critical social and environmental challenges and make a tangible difference in people's lives. Moreover, nonprofit organizations are highly collaborative environments. This gives you a chance to work with other like-minded individuals and hone a strong sense of community.


Pursuing a degree in Economics can open up a wide range of job opportunities that are challenging, rewarding, and impactful. Additionally, if you are a student living in one of the top cities like Bangalore, a career in Economics will set you up for long-term professional success. Cities such as Bangalore have a strong economy and a thriving business environment. Home to many multinational corporations, research institutions, and start-ups, they provide a wealth of job opportunities for Economics graduates. Moreover, the Indian government has also prioritized the development of the country's economic policies, resulting in the creation of numerous job opportunities for Economics graduates in government organizations and policy think tanks. In fact, many leading consulting firms, investment banks, and other businesses have established their presence in these cities, creating a high demand for individuals with strong analytical skills and a deep understanding of economics.
A career in Economics offers a wide range of opportunities. With hard work and dedication, the possibilities are endless for the Economists of tomorrow!