Bachelor Of Management Studies (Hons)
The Bachelor of Management Studies (Hons) or BMS (Hons) Program at Vidyashilp University is a versatile degree that prepares the student for a wide variety of career pathways in business. The BMS (Hons) program by the School of Business Studies provides the essential components of a traditional Business Degree plus a broad selection of cutting-edge technology and advanced Digital Business Management and marketing tools. This digital theme is introduced in multiple programs to prepare students for success in a global economy where every industry is being transformed by disruptive new technologies and needs to be reimagined for the Digital Economy.
Major:  Digital Business and Management Studies

Minor:  Data Science
    Economics
    Marketing
    Psychology
    Finance
    Design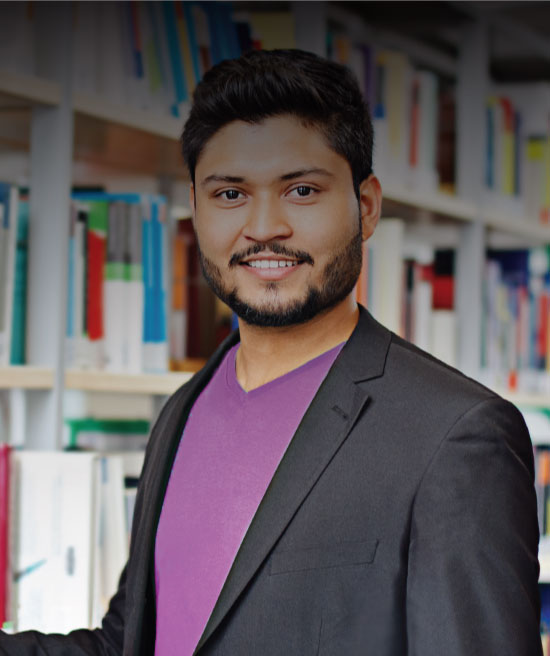 BMS (Hons)
---
Digital Business
Digital business is changing the way organizations use and think about technology, moving technology from a supporting player to a leading player in innovation, revenue and market growth. On the road to a digital future, companies don't just need the courage and determination to replace processes but also qualified staff to bring in new ideas and advance new fields of business.
The future of business will be digital. That much is certain. The need is to educate future business leaders who understand the opportunities and challenges of Industry 4.0 and Digital Business, make informed decisions, and shape the digital transformation in their organizations. In order to qualify future managers to successfully handle these challenges, the School of Business Studies offers a curriculum with the Digital Business concentration.
The rigorous curriculum takes an interdisciplinary approach to business fundamentals, so that the students can move seamlessly from "what is" to "what will be." It is steeped in different ways of thinking and in multiple perspectives and reinforces growing knowledge with experiential learning opportunities.
An open choice system and the perfect blend of self-development and skills development
This open choice-based credit system gives the students the liberty to choose from a variety of related programs and electives offered as well as take up open electives online in case such is not offered within the University.
A unique General Management program
This combines digital business orientation with a wide choice of minor fields like Data Science, Economics. Marketing, Psychology, Finance, Design, and other open programs to choose from
Success through a different lens
Through behavioral assessment conducted in the University, the University's mentoring systems, and the extra focus made on the Communication and Leadership Labs at the University, the graduates would view success with a different lens
---
---
Overview of Learning Methods
Speaking and Presentation Skills
Design Thinking and Problem Solving
Academic and Business Writing
Indian Society and Culture/Performing Arts/Sports
Personality and Leadership Skills
Critical Thinking
Social Engagement Experience
English Language I
Introduction to Statistics and Data Analysis
Data Analysis Project
Introduction to Economics/Introduction to Psychology
English Language II/ English Writings-Select Readings
Environmental Science and Sustainable Development
Language
Tracing Economics: Kautilya to now/Globalization: Economic and Social Perspectives/ Indian Psychology
Foundation Seminar
Professional Ethics and Human Values
Program Teaching internship
Financial Accounting and Analysis
Introduction to Digital Business
Introduction to Economics
Business Economics
Digital Business Finance
Digital Marketing
Organizational Behaviour and Design
Digital Business Models
Emerging Technologies for Business
People and Talent Management
Digital Leadership
Legal Aspects in Digital Business
Strategy and Decision Making
Business Strategy Simulation
Digital Consumer
Operations Management
Supply Chain Management
*Research Methodology (for BMS Hons with Research)
*Note:
i) Students opting for the BMS (Hons) with Research program must take the Research Methodology (4 Credits) course and accrue a minimum of 52 credits from the Major Basket
ii) Such Students may opt out of the following courses:
Operations Management
Supply Chain Management
Digital Consumer
A . Product Management
Fundamentals of Digital Product Management
Digital Platform Strategy
Product Prototyping
Pricing Strategy
Service Design for Product
Product Management for Mobile
Data Analytics and Visualization for Product Management
B . Startup Experience
Overview of the Startup World
Design Thinking and Lean Startup Canvas
Startup Strategy
Developing a Business Plan
Business Marketing
Fundamentals of Digital Product Management
Startup Operations
C . BMS (Hons) with Research
Operations and Supply Chain Management* / Research Methodology (for BMS Hons with Research)
Industry Internship / Capstone Project/ Starup Experience (for Starup Track) / Research Dissertation Project (for BMS with Research)*
Data Science
Introduction to Data Science
Data Analysis and Visualization
Data Science Project
Introduction to Machine Learning
Artificial Intelligence
Data Science for Psychologists
Data Science for Economics
Applications of Deep Learning
Economics
Introduction to Microeconomics
Introduction to Macroeconomics
Indian Economy
Intermediate Microeconomics
Intermediate Macroeconomics
Development Economics
Behavioural Economics
International Economics
Marketing
Principles of Business
Introduction to Digital Marketing
Consumer Behaviour
Services Marketing
Integrated Marketing Communications
Brand Management
Marketing Research
Digital Product Management
Psychology
Introduction to Psychology
Development of Psychological Thought
Biological Psychology
Cognitive Psychology
Developmental Psychology
Social Psychology
Clinical Psychology
Integrative Practicum
Finance
Managerial Economics
Financial Accounting
Financial Management
Essentials of Business Management
Financial Economics
Financial Services
Blockchain for Financial Services
Minor Project
Design
Culture of Design
Process of Design
Design Research
Design for Communication
Experience Design
Social Design
Design your life
Design Project
---
The student may prefer to a accrue the required credits (minimum 24) by choosing a variety of courses from the prescribed open courses. Typically, Open courses must be taken from domains other than the chosen Major. For example, students of BMS (Hons) may take courses from domains such as Design, Data Science, Psychology etc.
Research / Internship / Project
18
A. Honors Program:
A student who chooses the Honors Program needs to accrue the 18 credits through a combination of the following options;
Short-term/Summer-Break Industry Internship
Integrative Project (combination of Major and Minor Domains)
Minor Project
Industry Internship or,
Capstone Project or,
Startup Experience (for Startup Track)
B. Honors with Research Program:
A student who chooses the Honors with Research Program needs to accrue the 18 credits through a combination of the following options;
Mandatory Additional Course - Advanced Research Methodology
Short-term/Summer-Break Industry Internship
Integrative Project (with Minor Domains)
Industry Based Research Project or,
Research Dissertation
Sample Careers
Those looking at higher education can look at Masters degrees such as MBA, M.A or any other PG Diplomas in specialized areas of Management, Marketing/Advertising, Operations, Human Resources, Organisational Behaviour and Psychology, Finance and professional degrees such as CA, etc.
Students can look at higher studies in any of the top B schools in India and abroad.
Graduates are eligible for various roles in businesses and corporates including jobs in the public and private sector, government, non-profits, law, and International relations, as well as in academic roles Graduates can look at any management positions such as Operations Management, Project Management, Human Resource Specialist or Executive, Finance Manager or Executive
Graduates interested in entrepreneurship could look at starting new ventures
Graduates could look at positions as a Market Analyst, Product Analyst, Research Analyst, etc
Industry Ready
Read more on well-known examples of Digital Business in the real world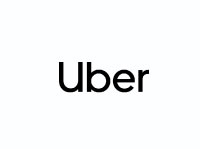 Read More
Uber capitalizes on the widespread adoption of smartphones and utilizes a business model that allows them to maintain relatively low capital assets. A traditional taxi company must own and maintain vehicles, as well as contribute overhead to recruiting and managing employees; an e-business version would allow customers to schedule a taxi online and perhaps view past trips, but the essential experience would remain the same. Uber cements its place as a digital business because it is, at its core, a platform that connects people and drivers at a massive scale through the internet, while creating an experience that improves on what was previously available to people.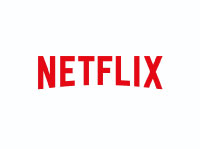 Read More
Netflix is a good example of a company that switched from e-business to digital business. Originally, Netflix used technology to manage an inventory system and mail people DVDs, providing an experience that was more convenient, but ultimately fairly similar to movie rental stores. However, once it gave customers the option to stream video on demand, it disrupted itself and transformed the way that people view film and television media. The ability to consume movies and TV shows at any time or place is impossible without the widespread internet access that most consumers have today.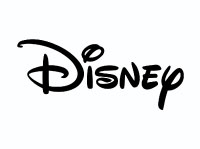 Read More
Disney is one traditional business that has embraced digital technology in order to enhance experiences in its theme parks. The goal of its MagicBand (integrated with a guest's My Disney Experience account), a wristband that uses RFID and radio to connect with sensors in the park, is to improve five key elements that are part of every Park experience: going to an attraction, staying in a hotel, dining at a restaurant, taking a photo and sending it to friends or family, and buying merchandise as a souvenir. Guests receive the MagicBand a few weeks before the visit and can use it to enter the park, buy food or merchandise, reserve attractions, and watch real time data on wait times. At the end of the day, guests have an experience that moves fluidly between digital and physical. (Disney has announced that beginning in January 2021, it plans to launch new offerings as part of the My Disney Experience App that bring the features of a MagicBand to guests' smart devices.)
Sample Internships
The Summer Internship may be for 6-8 weeks in a business organization, any Industry or Social Organizations, to get an exposure and learning experience as an "on-the-job" intern. A wide range of business organizations and industries - services, consulting, web commerce, IT, technology, manufacturing, hospitality, media, and so on. There are openings in large organizations such as Amazon, Ernst & Young, Deloitte, Flipkart, Genpact, Airtel, Reliance, etc. and newer fast growing ventures such as Paytm, Swiggy, BYJUs, RazorPay, Furlenco, Bizom, and such other innovative service industries.
The Capstone Project/Internship may be done in an industry/business organization or in the University. The objective is to work in a chosen domain for practical understanding and insights.
National/State Boards
10+2 cleared (minimum 50%) from a recognised Board
IB
IB Diploma or IB Certificate (minimum 24 points)
A Level
Minimum 3 subjects in the 'A' Level and 5 subjects cleared in IGCSE/GCSE
Others
10+2 qualification from a foreign University/Board, will be subject to verification of transcript of marks and equivalence certificate
Admission
Applicants ranking in the merit list will be invited for a Personal Interview.
CLICK HERE