Bachelor of Arts

(Hons with Research)
A Bachelor degree in Arts or BA is an Undergraduate program in the School of Liberal Arts and Sciences. The BA program finds its roots in the field of Liberal Arts.
The Honors curriculum allows students to explore independent and creative work. Such a program has varied advantages like enhanced skills and knowledge in the area of specialization and increased expertise in the field of study. This is achieved by performing research on specialized areas under the supervision of an experienced professor.
On completion of a BA program, Vidyashilp University graduates would be excellent commentators and critical thinkers.
Major: Psychology
    Economics
Minor: Psychology
    Economics
    Human Resource Management
    Marketing
    Data Sciences
    English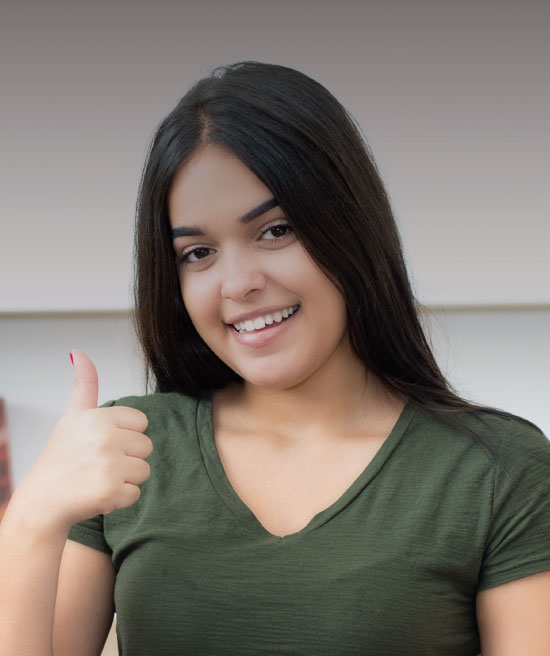 BA
(Hons with Research)
---
Integrated Education
Liberal Arts made up the basic educational system in Greece and has developed from ancient times where grammar, rhetoric and logic were the main elements to far more specialized fields today. A Liberal Arts education offers an expansive intellectual grounding in all kinds of humanistic inquiry. "Liberal Arts education is a vital foundation for both individual flourishing and the well-being of our society." Christopher Eisgruber, President, Princeton University.
Keeping the essence intact Liberal Arts does not focus on subject knowledge alone but looks at the holistic development of the graduate by fostering creative and independent thinking through a holistic educational system. Dr. Krishnan, Education Specialist, states that "Education is something that should prepare you to lead a successful life (whatever measure of success you go by), not merely equip you with half the skills and knowledge required to find your place in some industry and survive paycheque to paycheque."
The ideologies of Liberal Arts and Vidyashilp University's attributes are closely linked. An interdisciplinary culture is the need of the hour in India and Vidyashilp offers the same. Student-teacher relationships are built and encouraged for a smooth University experience. These ideologies help break the chains of structured knowledge and help the graduate in exploring wider views of critical thinking and question existing ideologies at an individual capacity. This broader form of thinking and possession of real-world skills creates leaders of tomorrow.
Mentored academic and research experience
Focus on developing statistical literacy
Statistical literacy is critical thinking about arguments that use statistics as evidence. A liberal education involves the capacity to understand ideas and issues in context. A key goal of statistical literacy is helping students understand statistical associations in a given context of observational studies. It helps one answer the question asked of most statistics: "What does this mean?"
Open choice academic system
This open choice based credit system gives the students the liberty to choose from a variety of related courses and electives offered as well as take up open electives online in case such is not offered within the University.
---
---
Academic and Business Writing
Overview of Learning Methods
Design Thinking and Problem Solving
Indian Society and Culture
Speaking and Presentation Skills - I
Speaking and Presentation Skills - II
Personality and Leadership Skills - I
Personality and Leadership Skills – II
Social Engagement Experience (SEE)
English Language - I
English Language - II
Critical Thinking
English Literature - Select Readings
Environmental Science and Sustainable Development
Professional Ethics and Human Values
Introduction to Statistics and Data Analysis
Data Analysis Lab
Language
Program/Teaching Internship
Foundation Seminar
Data Visualization
Overview of Philosophy
Digital Trends / Basic Programming
Elements of Design
Topics in Sustainable Development
Language – I
Language - II
Psychology
Introduction to Psychology
Development of Psychological Thought
Statistics & Research Methodology I
Statistics & Research Methodology II
Biological Psychology
Cognitive Psychology
Developmental Psychology
Social Psychology
Clinical Psychology
Behavioral Psychology
Abnormal Psychology
Psychological Testing and Measurement
Integrative Practicum
Dissertation/Field Project/Research Paper/Internship
Electives - Track 1
Counselling Psychology
Counselling Theories and Techniques
Counselling Skills
Lifespan Development
Electives – Track 2
Educational Psychology
Theories and Principles of Learning
Educational Tests and Measurements
Introduction to Educational Research
Economics
Introduction to Microeconomics
Introduction to Macroeconomics
Statistics & Research Methodology I
Statistics & Research Methodology II
Intermediate Microeconomics
Intermediate Macroeconomics
Indian Economy
Development Economics
Introduction to Econometrics
Data Analysis and Econometrics
Electives - Track 1
Behavioral Economics
Political Economics
Public Economics
Economics of Health and Education
Digital Economics
Game Theory
Electives - Track 2
Financial Economics
Money and Financial Markets
Applied Econometrics
International Economics
Digital Economics
Game Theory
Psychology
Economics
Human Resource Management
Marketing
Data Science
English
Open Courses and Electives
The University gives students a choice to select from an open basket of courses offered within or outside the University as well as accredited online courses such as MOOC courses instead of a specified minor.
The students pursuing the 4-year BA (Hons) Program have the provision of choosing a minimum of 8 credits of advanced electives, either select courses from the list of Electives and / or select Courses from the Minor / Open Courses.
Vidyashilp University offers mentored scientific study in growing areas of interest.
Sample Careers
Those with a foundation in Psychology can explore jobs in various sectors such as medical and related health services, schools and other educational institutions, special education and institutes of National importance, governmental organizations, businesses including MNC's and non-profit organizations as well as start-up independent practices
Graduates with a Psychology major can look at Masters in any field of Psychology, Human Resources, Social Studies and related fields of Education, Management Studies, Organizational Behaviour, Marketing and Advertising, Data Sciences
Students can opt for one year Master's program and are also eligible for a direct entry into Ph.D. programs.
Those looking at a Clinical Psychology field can look at a direct entry into an M.Phil program at an RCI recognized institute.
With an Economics degree from Vidyashilp University apart from looking at higher learning in India as well as abroad, graduates are eligible for various roles in businesses and corporates including jobs in the public and private sector, government, non-profits, law, and International relations, as well as in academic roles
They could act as Financial Advisors, Analysts or Examiners, Statisticians in large organizations, Healthcare Specialists, play a role in public reforms or be part of the National Security Program
The field of Economics also gives graduates the opportunity to look at jobs as a Credit Analyst, Operations and Research Analyst, Budget Analyzer and Environmental Economist. Careers can be spread to the stock markets and banking / loan sectors as well
Sample Internships
As part of the Undergraduate program the students will be exposed to internships which will help develop skill based learning of the field of choice. Students will be in a position to assist and observe heads of various organizations and gain hands-on experience of the field in the process. Such exposure will bring about the transference of learning, development of work skills as well as the development of self that would increase individualism and employability hence leading to lasting success. Students through Internships would find entry into MNC's like Amazon, Google, IBM, EnY, McKinsey or NGO's like Teach for India, UNICEF , World Vision or other renowned organizations like WHO, WWF etc. Internships could also range in type depending on the interests of the student. Those interested in sports and fitness could enter National bodies like Sports Authority of India, CULT, IPL etc. Those interested in Psychology and gaming could look at internships in the gaming industry.
National/State Boards
10+2 cleared (minimum 50%) from a recognised Board
IB
IB Diploma or IB Certificate (minimum 24 points)
A Level
Minimum 3 subjects in the 'A' Level and 5 subjects cleared in IGCSE/GCSE
Admission
Applicants ranking in the merit list will be invited for a Personal Interview.
CLICK HERE