ENGAGE WITH OUR UNIQUE INTERACTIVE CURRICULUM BUILDER
At Vidyashilp University, we facilitate your growth by building deep domain knowledge through an interdisciplinary approach. In the real world, no domain exists in isolation, and hence your learning should not either. Our curriculum ensures that you explore a wide range of the domain's applications, across multiple contexts.
Our focus is on the emerging domains of the world, such as Digital Business, Communication Design, Data Science, Psychology, and Economics. Depending on the program you select, its corresponding domain will be covered end-to-end to ensure that you can create rapid connections in real-world scenarios and strengthen your expertise.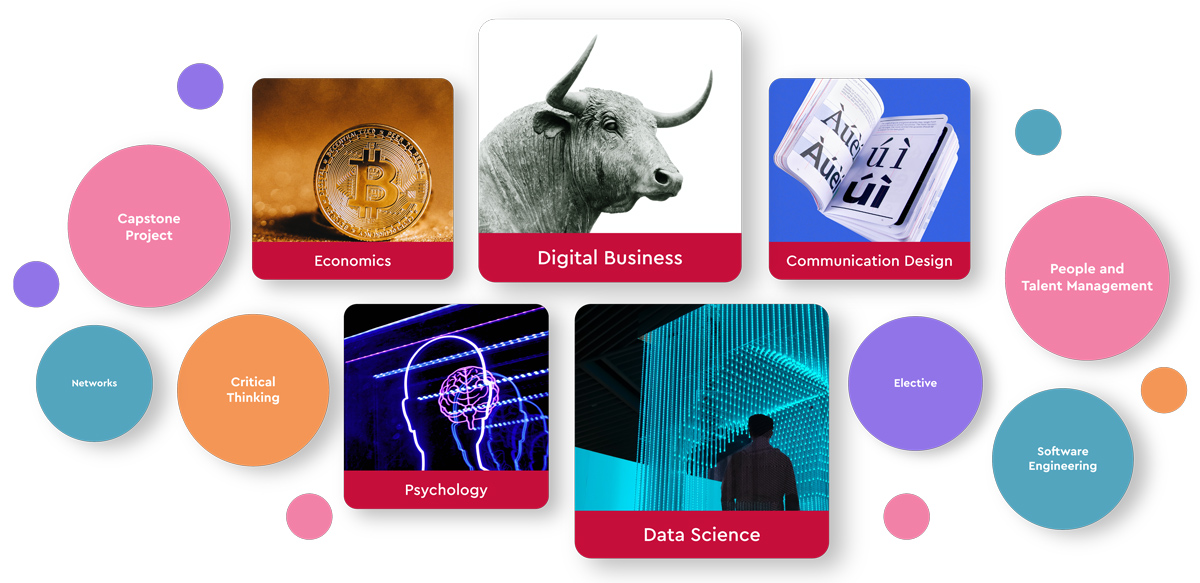 We develop the competencies to set you apart in the emerging world with new career vistas.
Engage with this module to chart your own professional path and study a curriculum tailored to your own interests and goals. Each program has been structured into distinct baskets that contribute to the development of your foundation, core, and specialization. As you unlock these baskets, the courses within will help you develop the competencies for real-world impact that culminate through a transformative VU Experience.
You can learn more about what each domain has to offer, research a major-minor combination of your choosing and its unique career opportunities, and determine which path interests you the most. You can also learn about the University's focus on holistic learning experiences and what awaits you within and beyond the classroom.
Prepare to be a change-maker!
How to play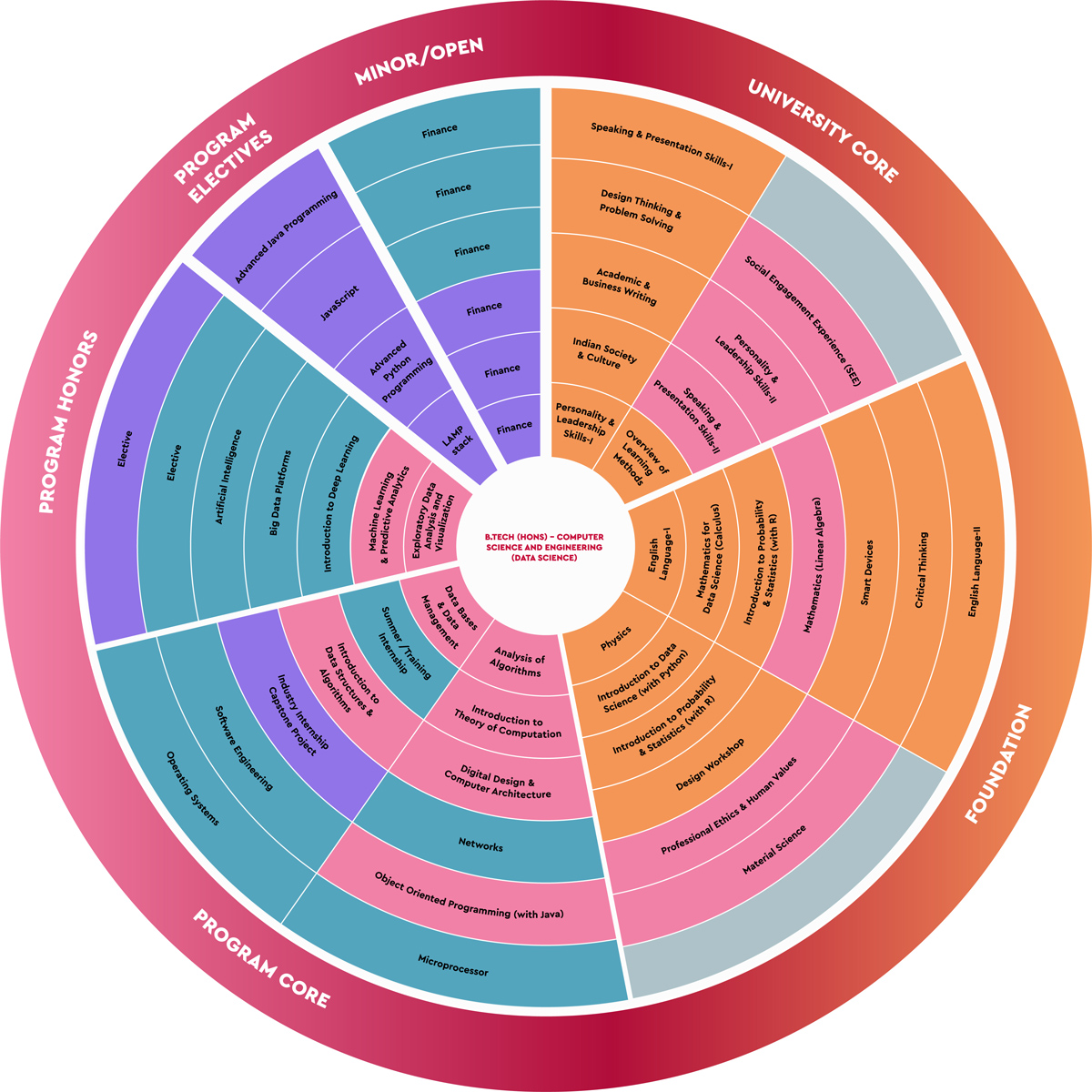 Pie Key
Each slice of the pie is dedicated to one bucket of the selected program. The curriculum is built around 6 buckets, namely, University Core, Foundation, Major, Specialization, Minor or Open choice, and Research or Industry Project. As you proceed through the builder, you will unlock more courses that you can drag and drop to the pie, based on your areas of interest.
There are fixed minimum credits required for each bucket. In case of a shortfall, you will be notified towards the end of the game, wherein you can add the required cards and complete the curriculum
You will also be given a choice to explore International Experiences and other Extra-curricular clubs and festivals
Each card is assigned with a colour, that is indicative of the Academic Year

Minor/Open: You can study the applications of your major in the minor of your choice. You can also go ahead and take advantage of our open choice-based credit system. This will allow you to choose from related courses and electives
You can download a Sample Resume, Sample Curriculum, Sample Degree, and note down Sample Pathways and Internships at the end of the game
*Disclaimer: This game is solely for exploration and is indicative in nature. It is not to be considered as a finalized curriculum for your program.